Sessualità e riproduzione nell'Italia contemporanea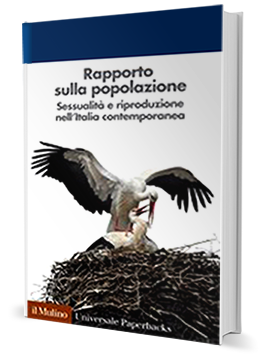 "Universale Paperbacks". Il Mulino
On the occasion of the X edition of the "Population Days" the AISP has published the fourth Report on the Italian Population. The intent of this study was to tell a wide audience , with the usual scientific rigor but understandable to non-experts, thirty years of change in reproductive biology, sexuality, contraception, voluntary abortion and the use of medically assisted procreation or adoption. One clear message that emerges from the study is that Italian couples should be more aware of the risks delaying the child birth.
Among women,  at thirty years of age the sterility increases, the fecundability is lowered , the risk of miscarriage increases. Moreover, techniques of medically assisted procreation are much more effective if the infertility problems are addressed early. Even the possibility of adopting a child is bound at the age of potential parents.
Often couples postpone childbearing not by choice but by compulsion , for example due to problems at work or home. Spreading the idea of the opportunity to have the children in the prime of their fertility period  might introduce a boost "from below" towards more effective reconciliation measures between study, work and parenthood.
The volume, edited by Alessandra De Rose and Gianpiero Dalla Zuanna, is dedicated to the memory of Bernardo Colombo, eminent scholar of aspects related to human reproduction , who died in April 2012.